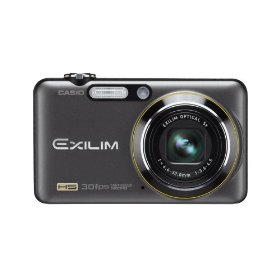 I recently purchased a Casio Exilim FS100 point and shoot camera. At first glance, there's nothing remarkable about this camera. It's not too incredibly tiny, doesn't boast a zillion megapizels nor a battery that lasts for 24 hours.
What it does offer though is the ability to shoot high speed movies from 240fps up to 1,000fps! Below are some example shots of the movies that I recorded. Both movies were shot at 240fps.
The camera is available at Amazon.com for $220 (including a $30 price break until November 28, 2009).