The Hayes Transet is a communications buffer that works with printers as a print buffer and with your modem as a mailbox. It includes sophisticated internal routing that allows data from one of it's three ports to be sent to any other port (or all ports).
The Hardware
The Hayes Transet is housed in the typical extruded aluminum case, the same as their SmartModem line. Plastic caps on either end secure the motherboard inside. On the front, a series of LEDs show current status along with three push buttons allow for changes to certain settings. The power supply is a 13.5VAC wall wart (HAYES 52-00005) 700mA, 9.5VA. The Transet has no power switch, it's always on.
The Transet CPU is a Motorola 68008 processor with either 128K of 512K of buffer RAM and 32K of EPROM. The EPROM is labeled "TS 1.17 1985" and can be downloaded below.
The rear ports are as follows.
S1 is a DE-9 male serial port and has a standard RS-232 pin out.
S2 is a DE-9 female serial port with a pin out that seems to be RS-422, similar to the Macintosh 128/512k serial ports.
P1 is a DA-15 female combination serial and parallel port.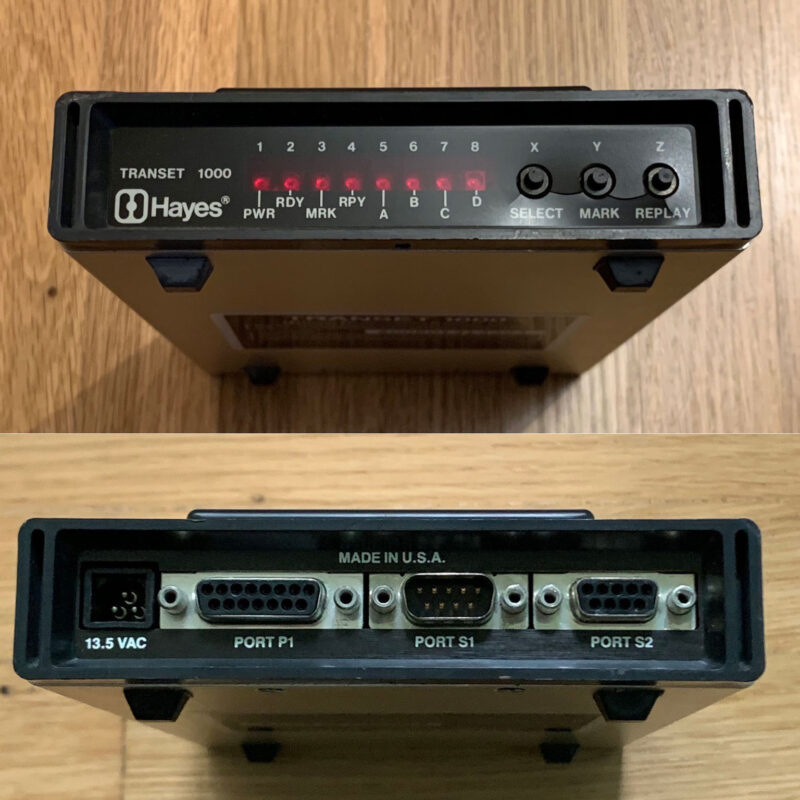 The Manual
The Hayes Transet Users Guide/Manual and the Quick Reference Guide have been scanned and are available at the VTDA website.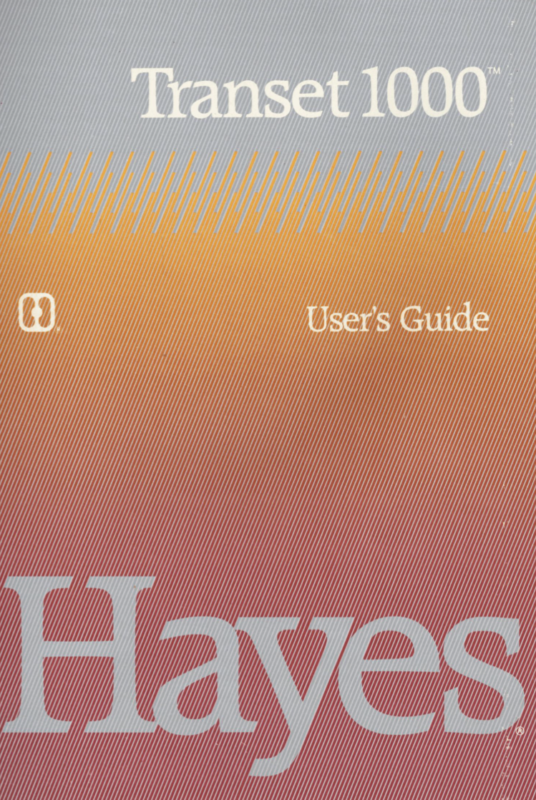 The Software
To configure the Hayes Transet, you can use the build-in command set, which is very similar to the Hayes "AT" SmartModem commands. In this case, instead of typing three plus signs (+++) to enter command mode, the default character for the Transet is three dollar signs ($$$). You're then greeted with the usual "OK" response.
You can also configure the Transet with the included software. Currently, only the Macintosh software exists, although it's likely there was also MS-DOS based software included or available. You can download the Transet Software for Macintosh at the VTDA web site. Below are screenshots of the Hayes Transet Configuration application on System 7.1.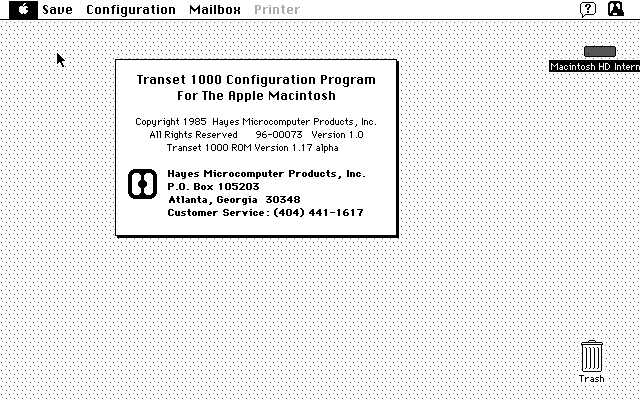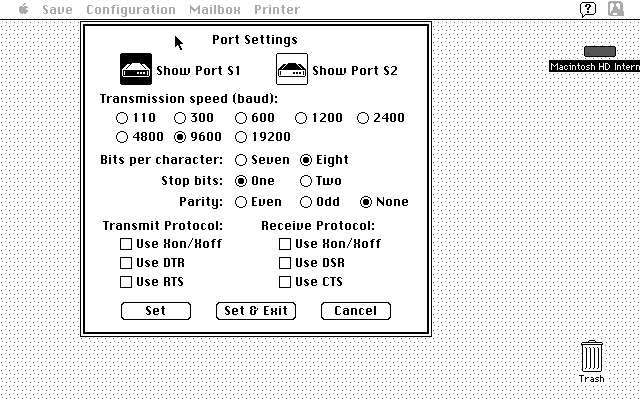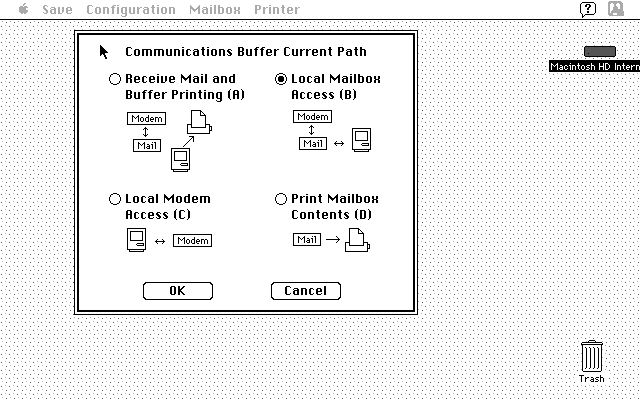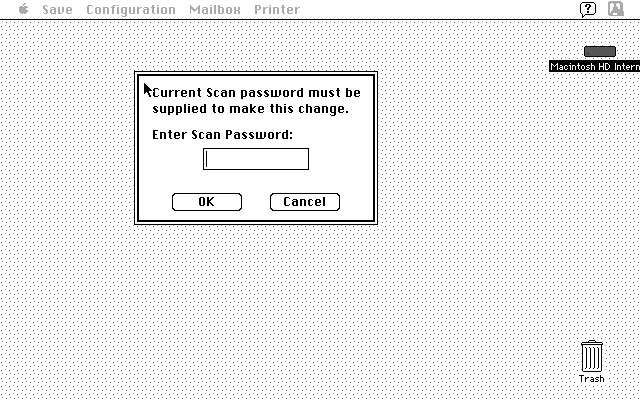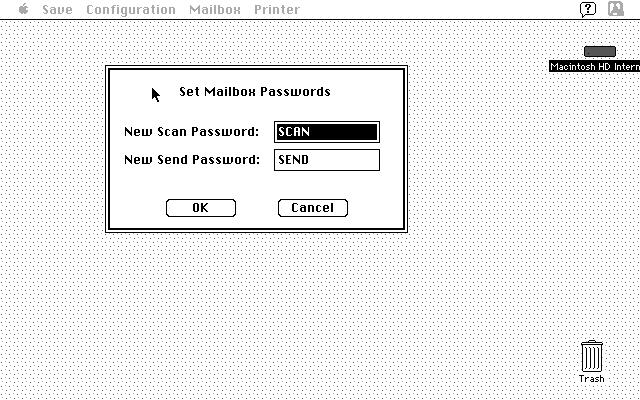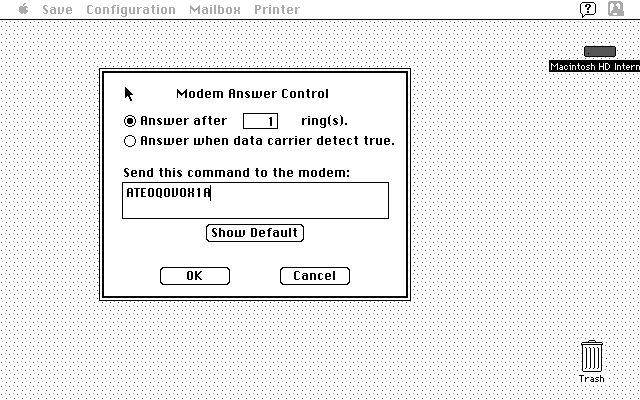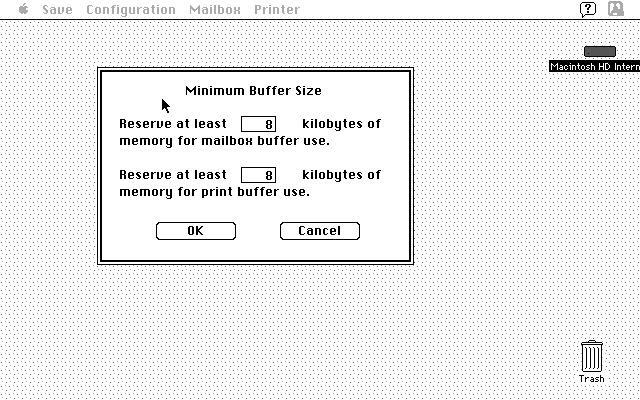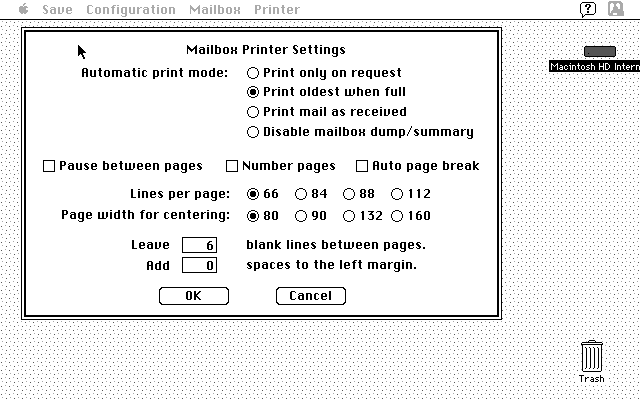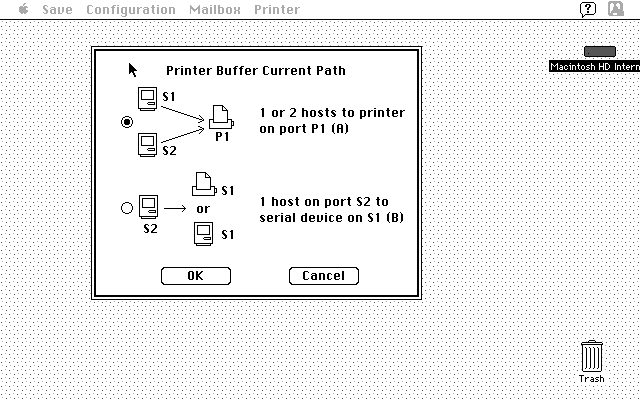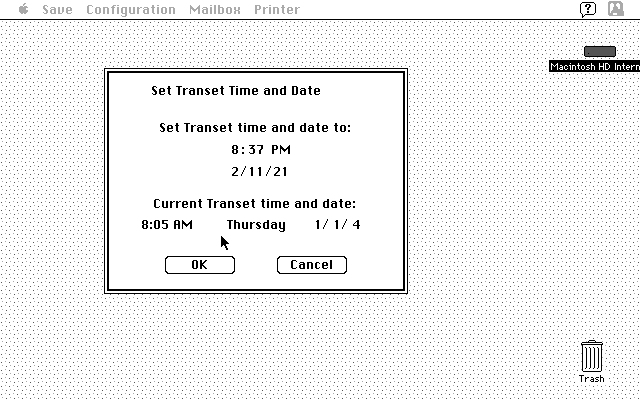 News
The following are contemporary articles and reviews of the Hayes InterBridge.